Is Filecamp reliable, secure, and confidential? Is our data safe? Where is the data hosted?

Filecamp uses
Google Cloud Platform
(GCP) for all data storage. By choosing Google as hosting partner,  
Filecamp is built on the best-in-class infrastructure engineered to handle the most data-intensive work on the planet.
Bank Level Security
All communications between you and Filecamp is encrypted using the Secure Socket Layer (SSL) and HTTPS protocol. This is the same functionality used by banks and other high-profile e-commerce sites. Files and folders are only publicly viewable when they are accessed through a Share Link.

Backup
Even though our hosting partner, Google Cloud Platform (GCP), provides data redundancy on all disks, we are performing daily backups (Google snapshots) of all system data. These snapshots are stored for 30 days and can be restored (for a fee) if you accidentally have deleted files from your account (and emptied your trash).

Trust & Security
Take advantage of the same secure-by-design infrastructure, built-in protection, and global network that Google uses to protect your information, identities, applications, and devices.

Data confidentiality
Google Data centers maintain secure external perimeter protections. All data centers employ electronic card key access control system that are linked to a system alarm. Access to perimeter doors, shipping and receiving, and other critical areas is logged, including unauthorized activity.

Trust & Security
Google Cloud's security model, global infrastructure, and innovative capabilities ensure your organization remains secure and compliant, bolstering your digital operations with confidence and reliability.

Anti-DDoS protection
Google has mechanisms in place to protect its cloud infrastructure and its production services. These mechanisms are designed to ensure that no single service can overwhelm the shared infrastructure and to provide isolation among customers using
the shared infrastructure.

Network security
Google unique security model includes an Information Security Team consisting of top experts in information, application, and network security. Their notable achievements include: discovering the Heartbleed vulnerability, and implementing an "SSL by default" policy at Google.

Encryption at rest
Google Cloud Platform encrypts data in transit between our facilities and at rest, ensuring that it can only be accessed by authorized roles and services with audited access to the encryption keys. All data is encrypted using the 256-bit Advanced Encryption Standard (AES). Read more.

Carbon neutral
At Filecamp we take responsibility for protecting the environment. Google data centers are the most energy efficient and environmentally-friendly in the world, and has been 100% carbon-neutral since 2007. Read more.
VIDEO
Why Google Cloud Platform
VP for Google's global data centers, Joe Kava, talks about what makes Google's data center performance best in class, and how Google became the world leader in data centers. This highlights many of the reasons why Filecamp is trusting Google to host our customer's data.
VIDEO
Security and Data Protection in a Google Data Center
This video tour of a Google data center highlights the security and data protections that are in place at Google's data centers.
General Compliance & Certifications
Filecamp's data center uses independent third-party examination and audit reports across a wide range of specific compliance requirements.

Cloud Security Alliance
Google Cloud Platform conform to the Cloud Security Alliance (CSA) best practices and industry-accepted ways to document what security controls exist in IaaS, PaaS, and SaaS offerings.

ISO/IEC 27001 certification
Google has earned ISO 27001 certification for the systems, applications, people, technology, processes and data centers serving Google Cloud Platform.

SOC 1, 2 and 3 certifications
Google Cloud Platform security level is also certified to SOC 1, 2, and 3. These international norms certify that an organization has been set up with the required internal procedures for managing information system security.
---

PCI DSS Certification
The PCI DSS 3.2 certification (Payment Card Industry Data Security Standard) gives assurance to banks and users of online services that the companies who handle confidential payment card data comply with specific security requirements for standards for storing and processing payment card data.
---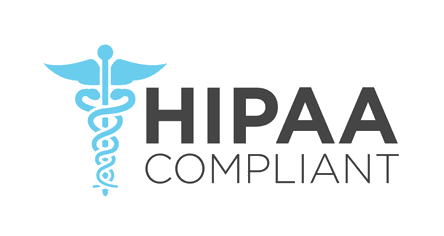 HIPAA Compliance
Google Cloud Platform is HIPAA compliant and a cloud infrastructure where customers can securely store, analyze and gain insights from health information, without having to worry about the underlying infrastructure.
---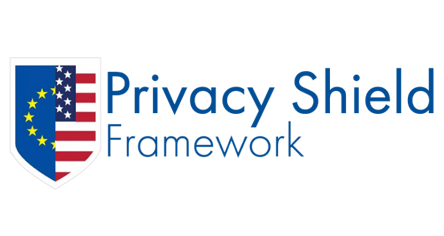 Privacy Shield Framework
Google Inc. is certified under the EU-U.S. Privacy Shield Framework and the Swiss-U.S. Privacy Shield Framework. The European Union's data protection authorities have concluded that Google's model contract clauses meet EU regulatory expectations, confirming that Google Cloud services provide sufficient commitments to frame international data flows. 
Guaranteed uptime
Filecamp has been hosting sensitive data for our customers since 2010 and special attention is paid to keeping it safe and secure. In order to esure you the highest level of security, we have chosen Google Cloud Platform which, we believe, enables us to offer our customers the best possible and future proof infrastructure.
Google Cloud Platform guarantee our customers a monthly uptime percentage of at least 99.99%.
---

Global Data Centers
Your data is stored on Google Cloud Platform. We use 4 different regions for the storing of your data, chosen based on the location of your signup.
In partnership with Google Cloud Platform, Filecamp enables businesses around the globe to use Filecamp while storing their data in the region of their choice (North America, Europe, Asia or Australia). Filecamp may assist with situations where customers are looking to support certain compliance mandates associated with data residency or privacy concerns, such as the European General Data Protection Regulation (GDPR). 
---
To learn more about Filecamp data center locations, send an email with your query to datacenter@filecamp.com, or contact your customer success manager.